Every PureFish has a name,
because every PureFish has a story.

---
---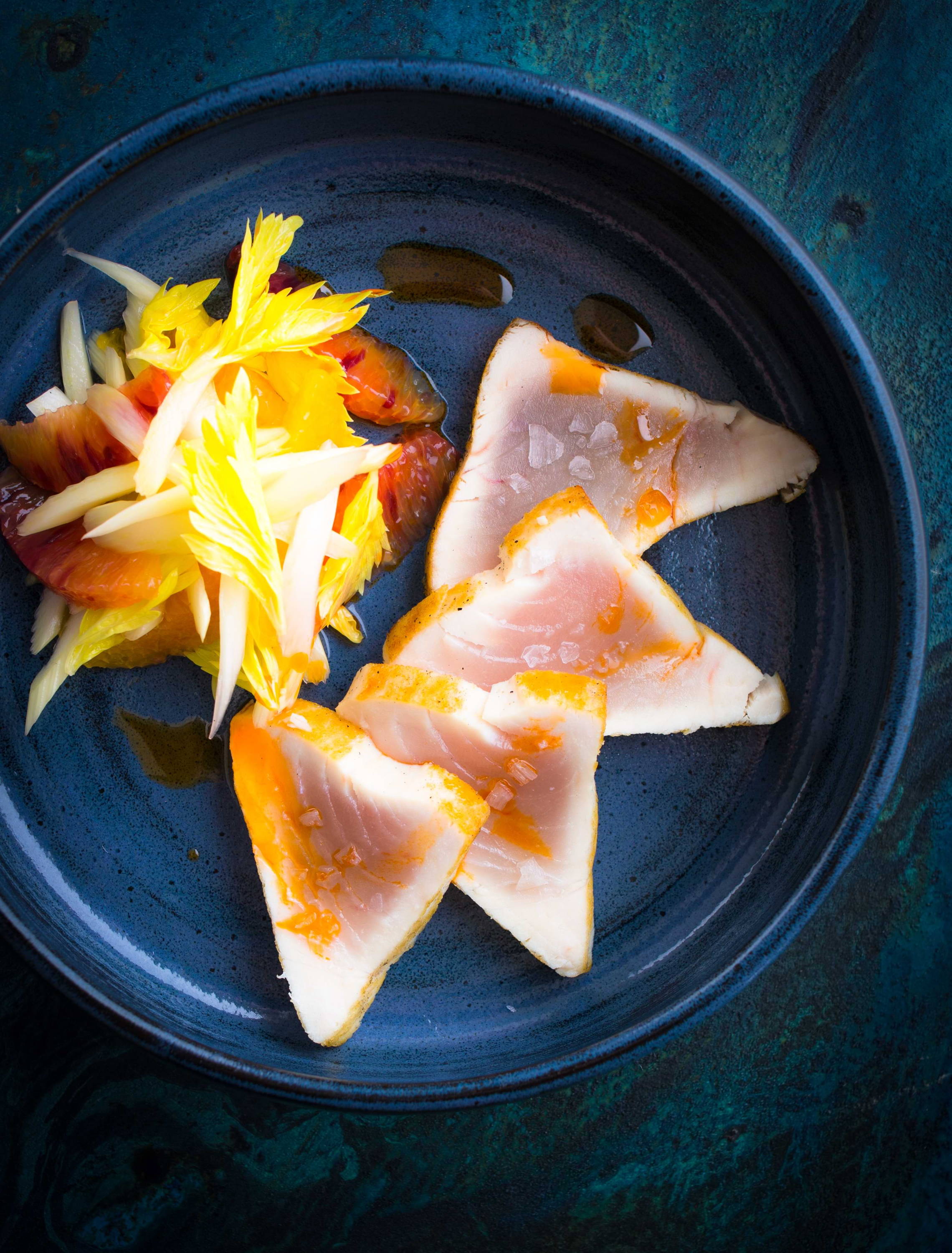 Photo Credit: IPNLF & PureFish®
LATITUDE 55 ALBACORE TUNA
Albacore Tuna is referred to as "white tuna", due to its opaque white to pink to cream color as opposed to ahi tuna that is bright red.
Latitude 55 Albacore is line caught, using traditional hook and line methods.
These small scale independent fisheries use bait-less hooks and/or pole & line only to catch these albacore, with no unused bycatch.
Furthermore the fisheries specifically targets juvenile fish for 2 reasons:
1. These juvenile fish are more plentiful & reproduce faster
2. Younger fish have eaten less smaller feeder fish that causes mercury build up in larger tunas. As a result juvenile albacore tuna have not yet ingested enough smaller feeder fish to accumulate little to no mercury, making it one of the healthiest of the tunas to consume regularly.
Our Albacore fisheries uses two catch methods.
- The albacore are caught & brought on board one by one, they are then immediately bled "ikajime" style, then gutted and blast frozen at - 40º onboard the boat minutes after leaving the water.
- Our Pole & Line method boats catch each fish using traditional pole & line methods, fish are brought on board bled, iced, & immediately brought to shore for same day processing.
So when you thaw your Perfect portions, the fish was as fresh as the hour it came out of the water.
LOCATION
Indonesia - Indian Ocean
Fiji - Pacific Ocean
USA - Pacific Ocean


SUSTAINABILITY
Sustainably Wild Caught on small scale boats
Independently owned boats means your purchase helps support local fisherman & their communities
Pole & Line caught using bait-less hooks, with little to zero bycatch
Fishery Improvement Project - Indonesia
Immediately bled & frozen with no spoilage means better use of catch
ZERO WASTE
ZERO WASTE policy ensures environmental footprint is constantly minimized.
All off cuts that are not used for our perfect portions are used to make "human grade" high quality pet food.
---