PureFish Valued Customers - We are currently modifying our PureFish Online Store. Our New Storefront Will Be Launching Soon. Please sign up below to our newsletter to stay up to date on what new ! Thank You - Team PureFish
Caribbean Blackened Sea Bass with Mango Salsa
January 11 2021
·
January 11 2021
·
Step by Step Healthy Recipes - Ready In Under 20 Minutes
CARIBBEAN BLACKENED SEA BASS WITH MANGO SALSA
A simple homemade spice mix adds a bold layer of flavor to any PureFish white fish. We especially love it over our mild striped sea bass & cobia. Top it with a bright and zesty mango salsa, serve with steamed rice and roasted veggies, and you've got a simple dinner the whole family will enjoy.  
makes 2 servings  ready in 20 minutes 
1 tray PureFish Saltwater Striped Bass, Cobia or any of our white fish
1 tablespoon olive oil
2 tablespoons blackening seasoning (buy readymade or make your own)
FOR THE BLACKENING SEASONING:
2 teaspoons paprika
1 teaspoon each of onion powder, ground black pepper, dried thyme, dried oregano
½ teaspoon each of ground cumin and cayenne pepper
FOR THE MANGO SALSA:
1 ripe mango, peeled and cut into ½-inch cubes
1 red onion, diced into ¼-inch pieces
1 red bell pepper, diced into ¼-inch pieces
1 jalapeño pepper, seeded and finely diced
1 lime, juiced
1 tablespoon apple cider vinegar
Salt and pepper
A few sprigs fresh cilantro for garnish
Step 1 Transfer PureFish Perfect Portion Tray from the freezer to the refrigerator 12-24 hours before cooking to gently thaw the fish. Always keep raw fish refrigerated, and for best texture and taste cook within 4 days of thawing.
Step 2 Remove the tray from the refrigerator, peel back the protective film and discard. Preheat broiler and position the oven rack 6 inches from the flame.
Step 3 Brush fish on all sides with olive oil. Spread blackening seasoning on a plate and press the top of each fish fillet into the seasoning so a thin crust of spices sticks to the top of the fish. Return filet to PureFish Oven Ready tray seasoning side up, and bake for 8 minutes.
Step 4 For the salsa, combine all ingredients (except for the cilantro) in a bowl. Salsa can be made one day in advance to give flavors a chance to mingle.
Step 5 Serve fish with salsa and garnish with cilantro leaves. For a complete meal, serve with a side of rice and roasted vegetables.
---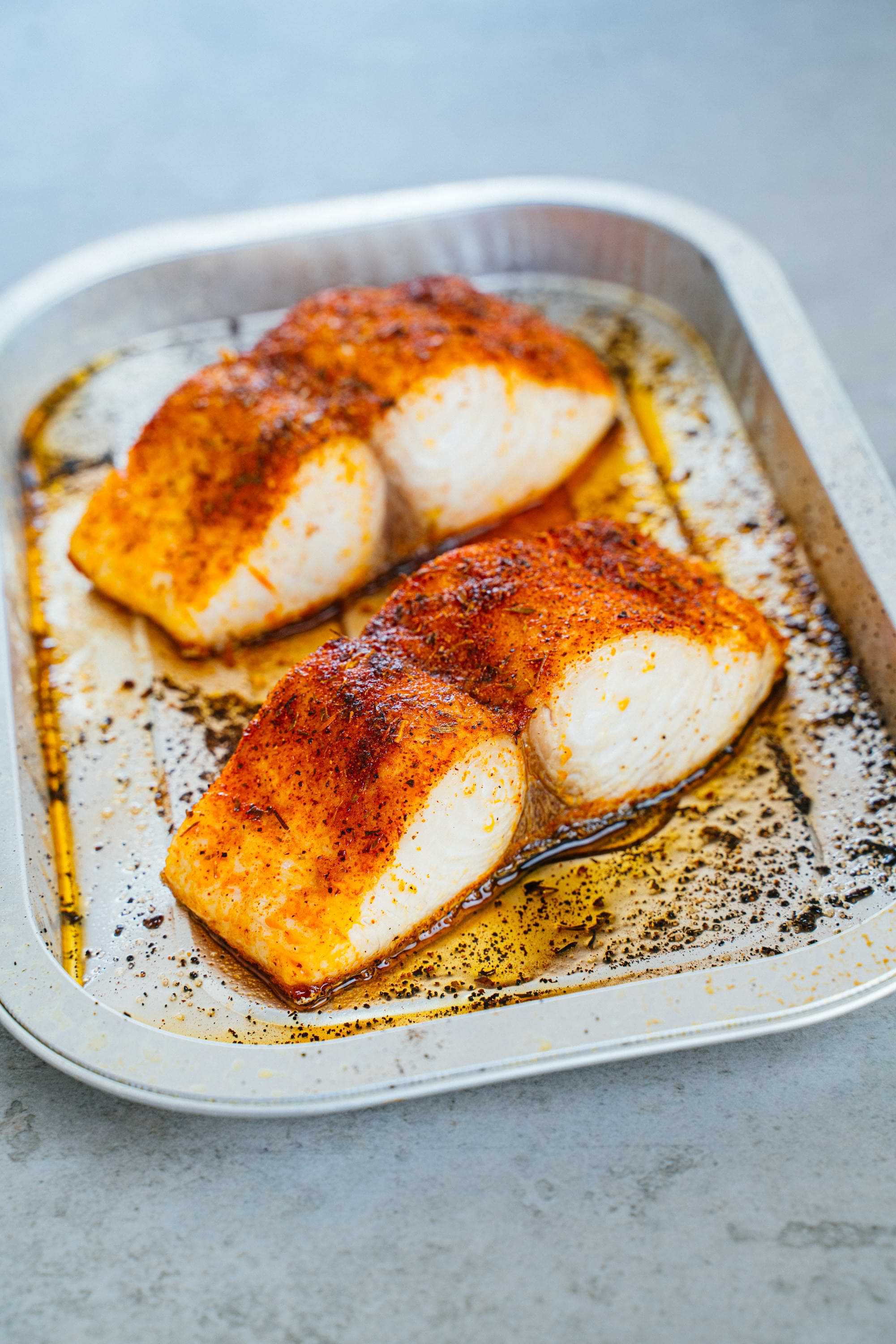 "PureFish has made eating fine dining quality sustainable seafood at home into a convenience food!"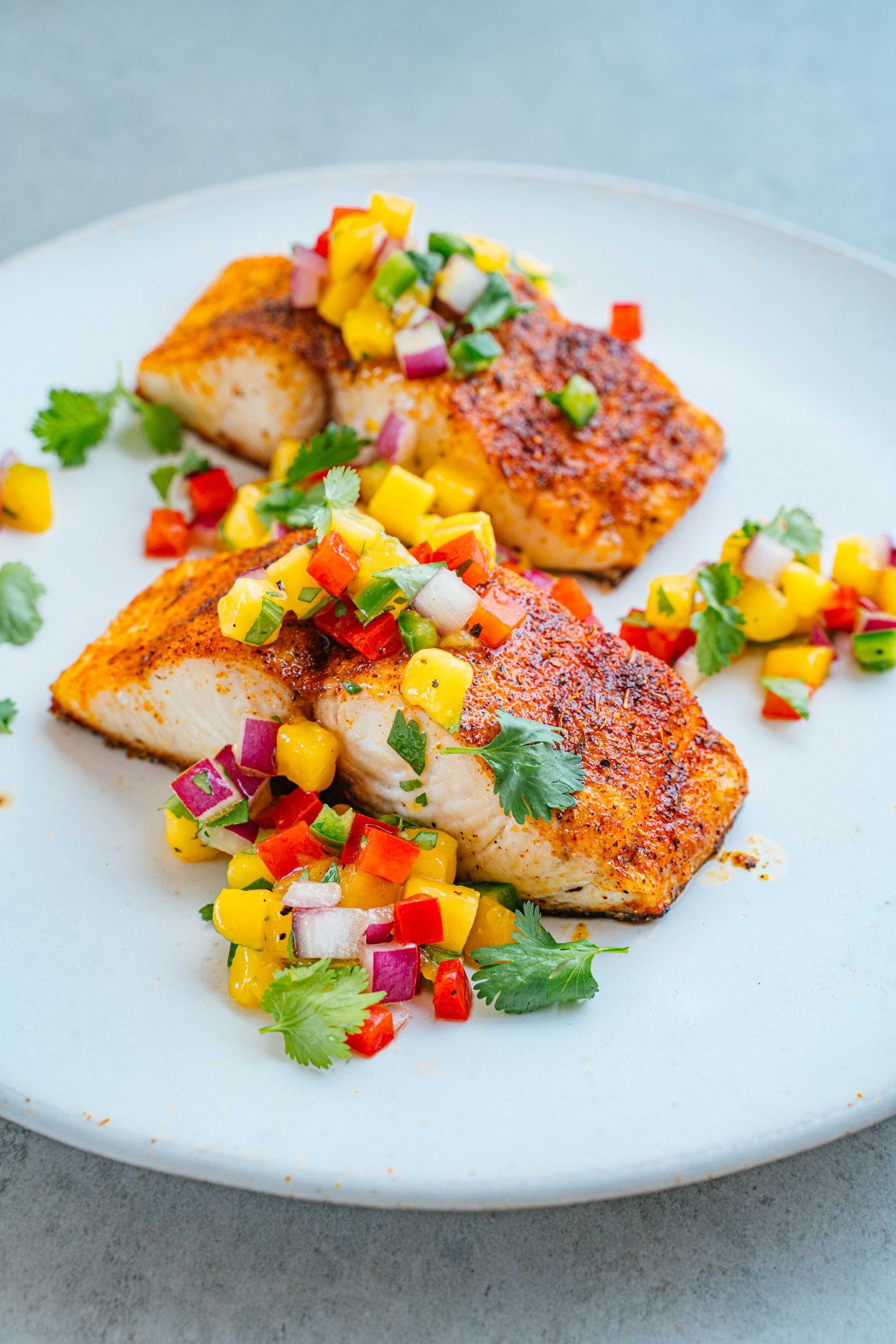 Read more