Miso Glazed Black Cod
January 11 2021
·
January 11 2021
·
Step by Step Healthy Recipes - Ready In Under 20 Minutes
MISO GLAZED BLACK COD
You don't need to order takeout to enjoy this classic restaurant dish at home. It turns out that miso marinated cod requires just a handful of ingredients and 15 minutes to make. Marinated fish can hang out in the fridge for up to 8 hours before cooking for ample flavor infusion.  
makes 2 servings  ready in 20 minutes 
1 Tray PureFish Black Cod (or any white fish)
FOR THE MISO MARINADE:
2 tablespoons white miso paste
1 tablespoon sugar
2 tablespoons (or Mirin), heated almost to boiling
½ teaspoon kosher salt
FOR SERVING:
2 green onions, thinly sliced on the diagonal and soaked in ice water
Step 1 Transfer PureFish Perfect Portion Tray from the freezer to the refrigerator 12-24 hours before cooking to gently thaw the fish. Always keep raw fish refrigerated, and for best texture and taste cook within 4 days of thawing.
Step 2 Remove the tray from the refrigerator, peel back the protective film and discard. Preheat broiler and position the oven rack 6 inches from the flame.
* Since we will be broiling on high heat (any temperature above 375º F), remove pad under fish.
Step 3 To prepare the marinade, combine all ingredients in a small bowl and whisk vigorously until you get a smooth paste. Generously coat the top of each filet with the miso marinade. You can cook right away or let it sit in the refrigerator for up to 8 hours to marinate longer.
Step 4 Broil fish for 8 minutes. The miso marinade will blister and caramelize. Top with green onions and serve immediately. For a complete meal, serve with a side of steamed short grain rice and furikake seasoning.
---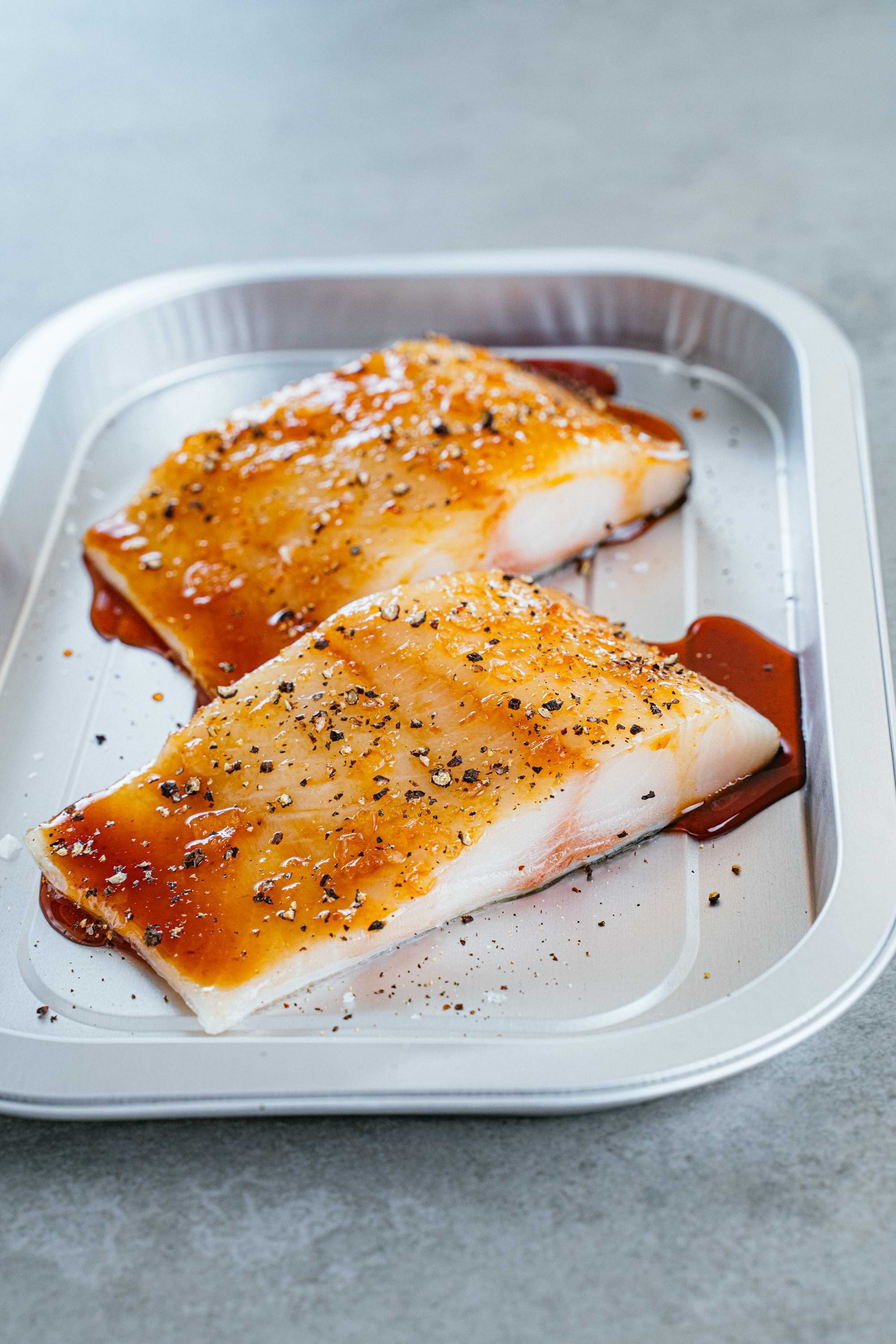 "PureFish has made eating fine dining quality sustainable seafood at home into a convenience food!"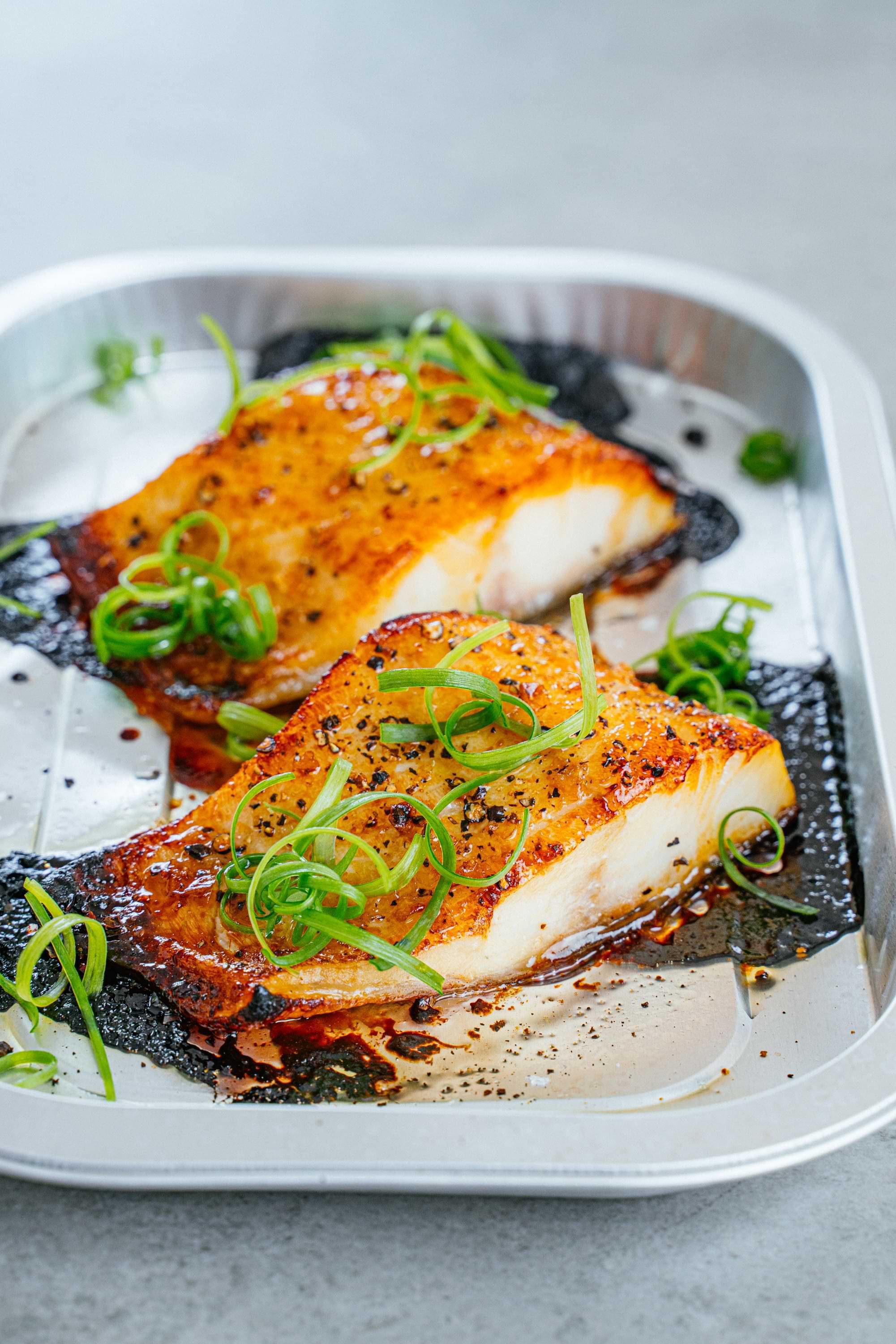 Read more