PureFish Valued Customers - We are currently modifying our PureFish Online Store. Our New Storefront Will Be Launching Soon. Please sign up below to our newsletter to stay up to date on what new ! Thank You - Team PureFish
Albacore With Roasted Grapes & Rustic Castelvetrano Olive Tapenade
January 15 2021
·
January 15 2021
·
Step by Step Healthy Recipes - Ready In Under 20 Minutes
ALBACORE WITH ROASTED GRAPES AND RUSTIC CASTELVETRANO OLIVE TAPENADE

This Sicilian-inspired dish is an easy way to create a super fancy meal at home without much fuss. We love it with tuna, but striped bass and mahi mahi work just as well. If weather permits, skip the broiler and cook fish on the grill for an added layer of flavor.
makes 2 servings ready in 15 minutes
1 Tray PureFish Albacore (or substitute Tuna or Mahi Mahi)
1 pound red grapes
olive oil
salt & pepper
FOR THE TAPENADE:
1 cup pitted castelvetrano olives, roughly chopped
3 tablespoons flat leaf parsley, finely chopped
1 clove garlic, finely chopped
½ teaspoon chili flakes
½ cup extra virgin olive oil
1 tablespoon red wine vinegar
½ teaspoon salt
Step 1 Transfer PureFish Perfect Portion Tray from the freezer to the refrigerator 12-24 hours before cooking to gently thaw the fish. Always keep raw fish refrigerated, and for best texture and taste cook within 4 days of thawing.
Step 2 Make the tapenade. Mix ingredients together in a medium-sized bowl until thoroughly combined.  
Step 3 Toss the grapes in a little bit of olive oil with a pinch of salt. Remove the PureFish Oven Ready Tray from the refrigerator, peel back the protective film and discard. Remove oven ready pad from under fish for broiling.
Step 4 Brush PureFish with olive oil and season with a pinch or slat and cracked blacked pepper
Step 5 Preheat broiler and position the oven rack 6 inches from the flame. Set the grapes in the tray with the fish. Broil everything for 8 minutes or until fish is cooked and grape skins begin to pop.
Top with tapenade and serve immediately.
---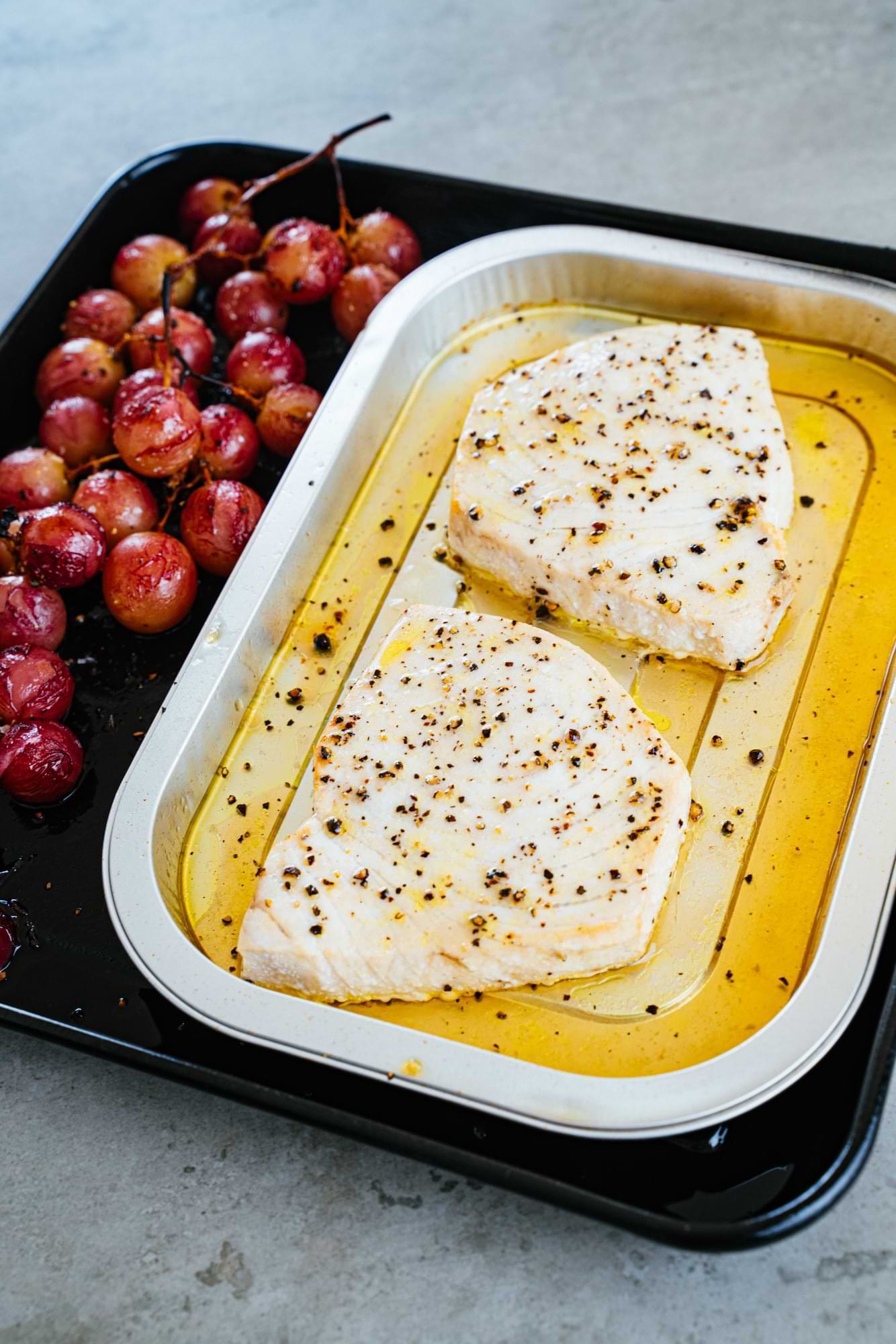 "PureFish has made eating fine dining quality sustainable seafood at home into a convenience food!"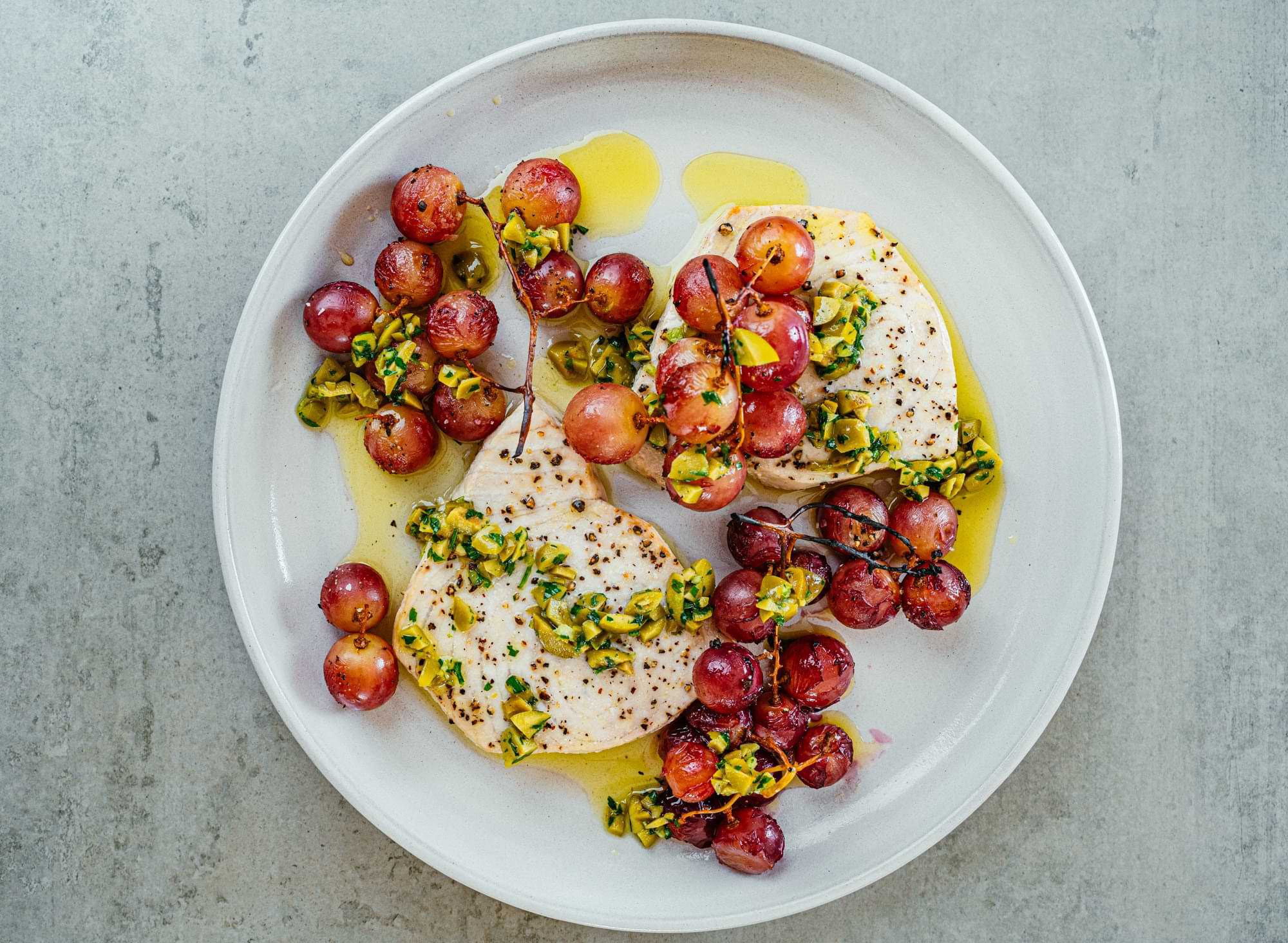 Read more