Roasted Steelhead With Citrus & Herb Butter
January 15 2021
·
January 15 2021
·
Step by Step Healthy Recipes - Ready In Under 20 Minutes
ROAST STEELHEAD WITH CITRUS AND HERB BUTTER

A homemade compound butter with fresh herbs and lemon zest is an easy way to elevate any cut of fish. We especially love it with rich Steelhead trout, but salmon works just as well. A zippy salad of sliced radish and peas cuts through the richness of all the buttery fish.
makes 2 servings  ready in 20 minutes 
1 Tray PureFish Steelhead or Salmon
1 lemon, thinly sliced into rounds
FOR THE HERB BUTTER:
½ cup (1 stick) butter, softened
2 tablespoons finely chopped parsley
1 teaspoon fresh thyme
zest from 1 lemon
¼ teaspoon salt
¼ teaspoon ground pepper
FOR THE SALAD:
Watermelon radish, sliced thin
1 cup english peas, sliced thin
¼ cup purslane (optional)
1 tablespoon olive oil
juice from half a lemon
salt and pepper
Step 1 Transfer PureFish Perfect Portion Tray from the freezer to the refrigerator 12-24 hours before cooking to gently thaw the fish. Always keep raw fish refrigerated, and for best texture and taste cook within 4 days of thawing.
Step 2 Make the herb butter by combining everything together in a large bowl. Stir until evenly mixed.
Step 3 Remove the PureFish Oven Ready Tray from the refrigerator, peel back the protective film and discard. Preheat broiler and position the oven rack 6 inches from the flame. Divide half the herb butter between the two fillets, reserving what's left for another use. Top with lemon rounds and broil for 8 minutes or until fish is cooked through and the butter is melted.
Step 4 While the fish cooks make the salad by tossing prepped vegetables with olive oil, lemon juice, salt, and pepper. Season to taste. Serve cooked fish over prepared salad.
PureFish makes it easy.
---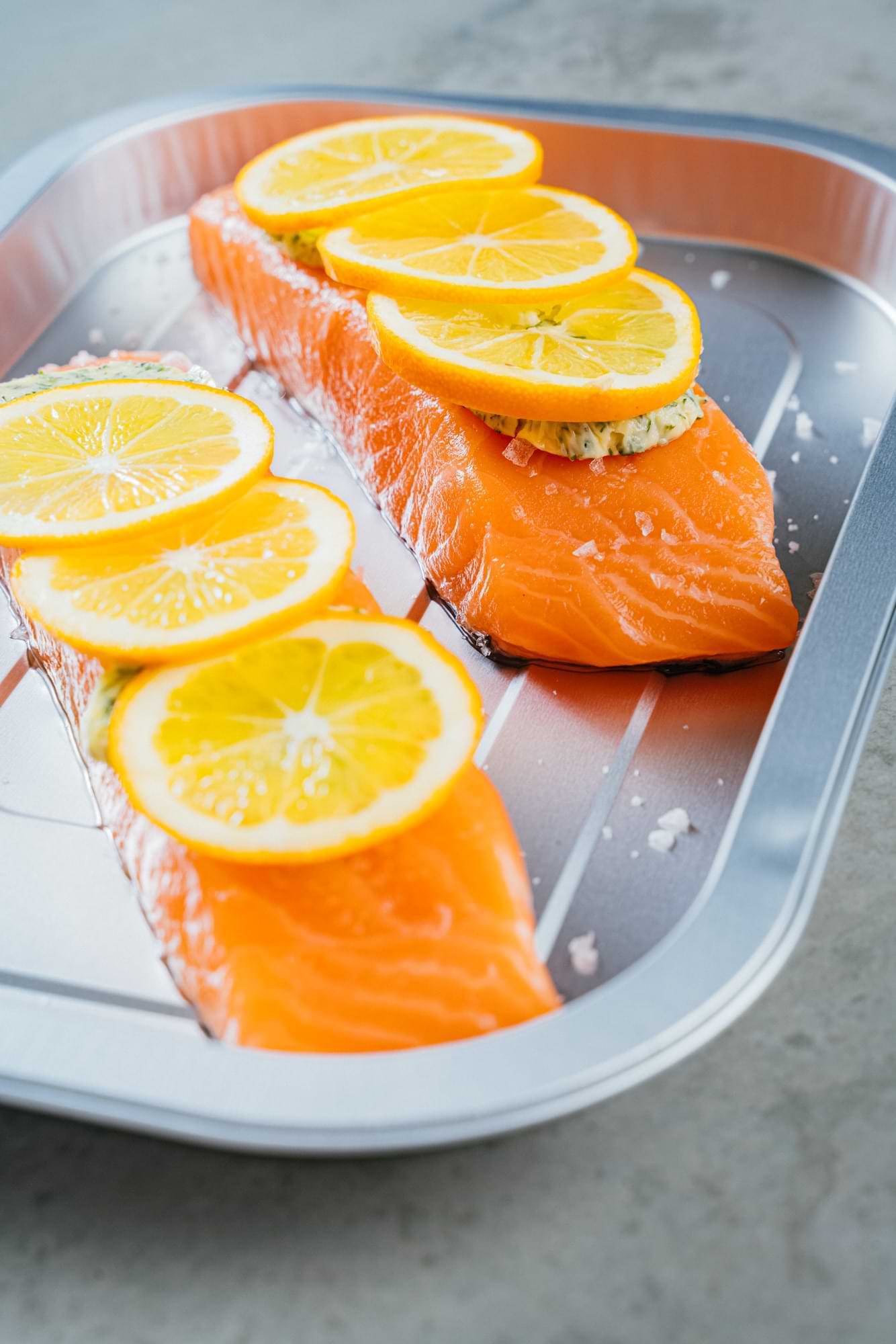 "PureFish has made eating fine dining quality sustainable seafood at home into a convenience food!"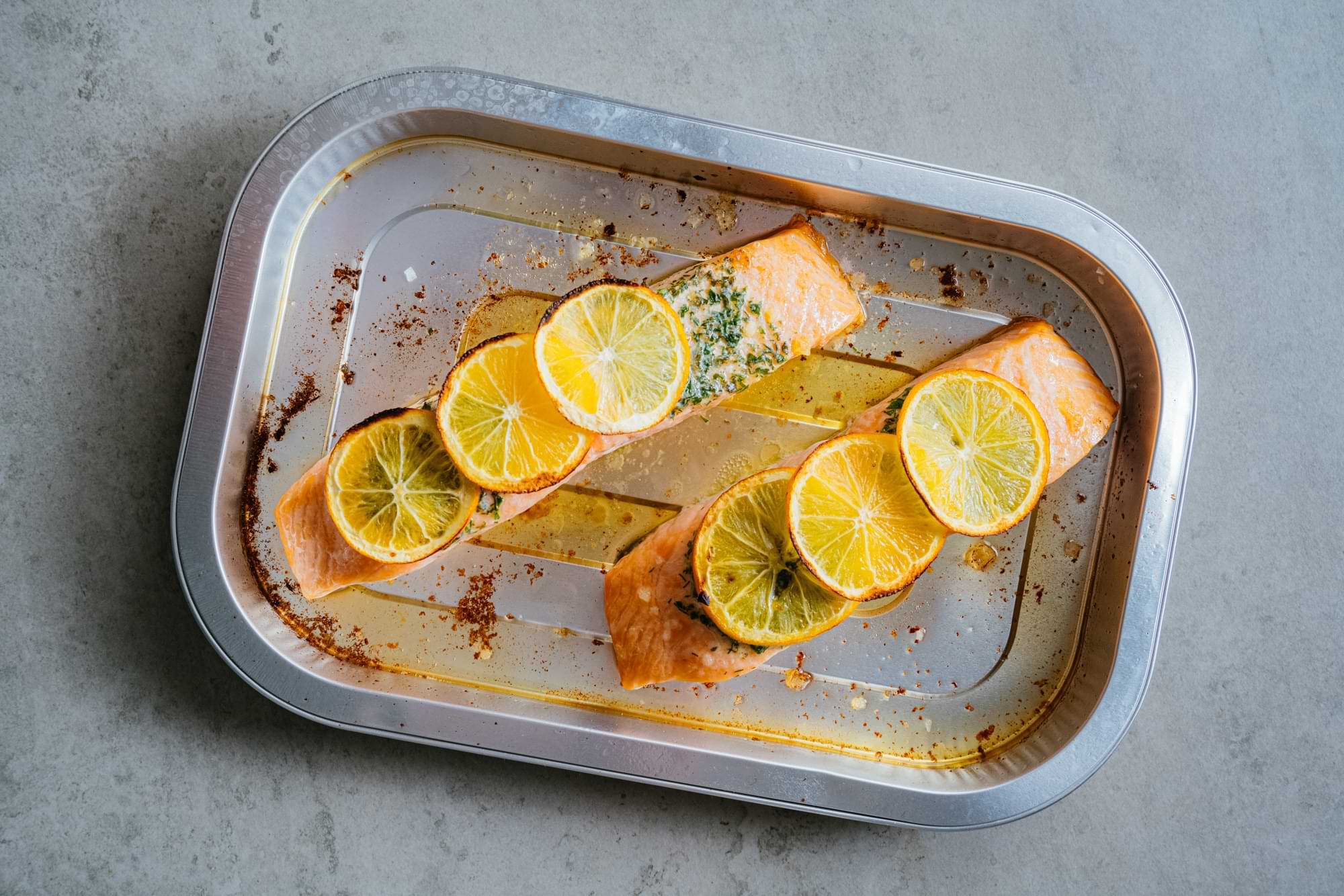 Read more