Seared Scallops With Citrus & Passion Fruit Reduction
January 16 2021
·
January 16 2021
·
Step by Step Healthy Recipes - Ready In Under 20 Minutes
SEARED SCALLOPS WITH CITRUS AND PASSION FRUIT REDUCTION

This is the perfect date night dinner, and it couldn't be any easier. The reduction sauce simply requires a little bit of whisking and the scallops sear in less than five minutes. Serve it with steamed rice, sautéed spinach, and you're done. If passion fruits are hard to come by, you can substitute with any sweet and sour citrus like meyer lemon or tangerine.
makes 2 servings  ready in 20 minutes
1 Tray PureFish Scallops
Juice from 2 oranges (approx ¾ cup)
1 cup chicken, fish, or vegetable stock
1 ripe passion fruit, cut in half
4 tablespoons butter, chilled and cut into ½-inch cubes
salt and pepper
2 tablespoons ghee or avocado oil
1 serrano chile pepper, sliced paper thin
Step 1 Transfer PureFish Perfect Portion Tray from the freezer to the refrigerator 12-24 hours before cooking to gently thaw the fish. Always keep raw fish refrigerated, and for best texture and taste cook within 4 days of thawing.
Step 2 Make the sauce. Bring juice and stock to boil in a small saucepan over medium heat and reduce until you have ¼ cup. Scoop seeds from the passion fruit and add to the reduction. Reduce heat to low and whisk cold butter into the reduction one cube at a time. You should have a shiny sauce that coats the back of a spoon. Season with a pinch of salt.
Step 3 Pat dry the scallops and season with salt and pepper. Set a large skillet over high heat. Heat the oil until it shimmers. Sear scallops on one side for 2 minutes. Flip and cook on the second side for just one minute.
Step 4 Garnish cooked scallops with sauce and chiles. To make it a meal, serve with steamed jasmine rice and sauteed spinach.
Pro-Tip: For an extra brown sear, you can lightly coat scallops in flour or potato starch.
PureFish makes it easy.
---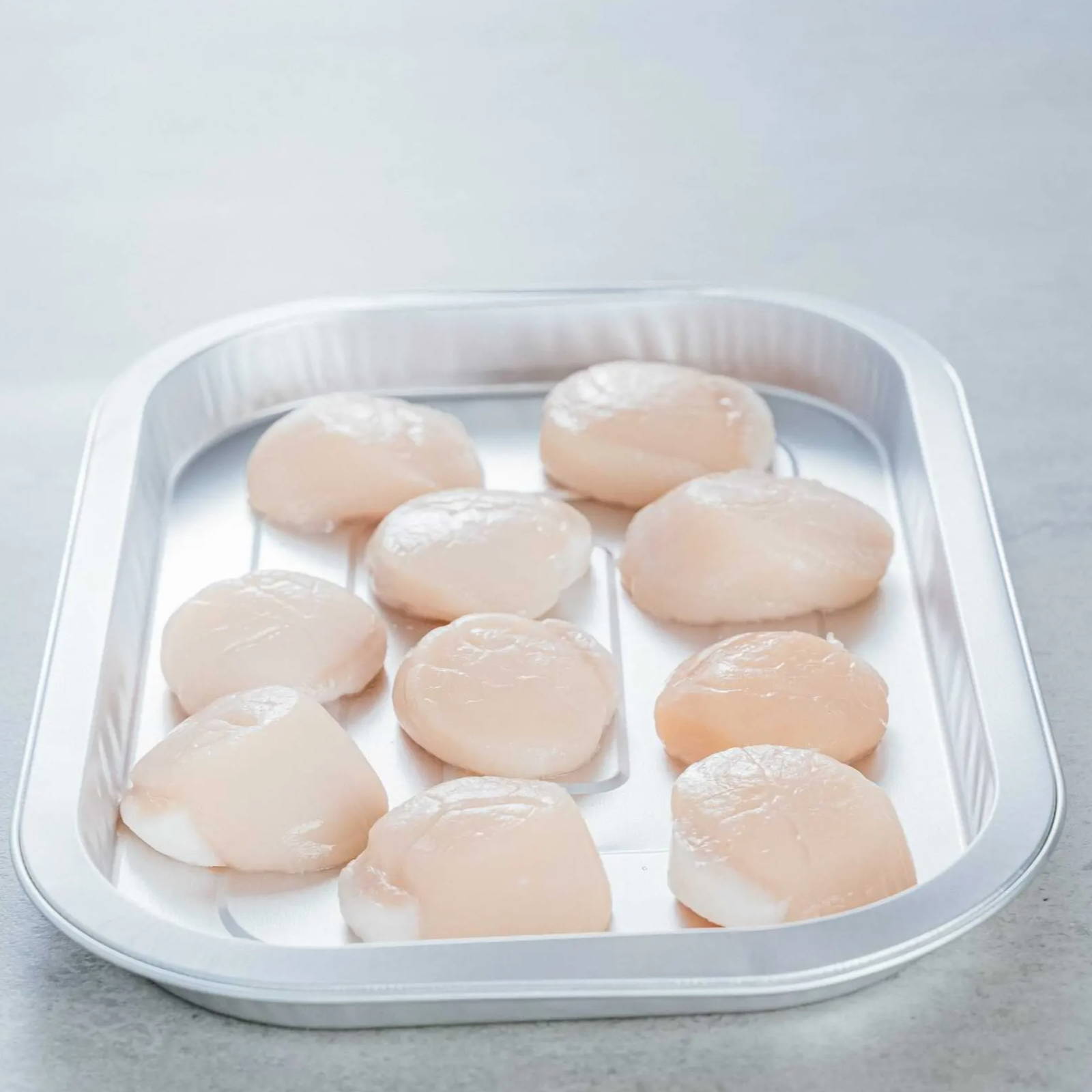 "PureFish has made eating fine dining quality sustainable seafood at home into a convenience food!"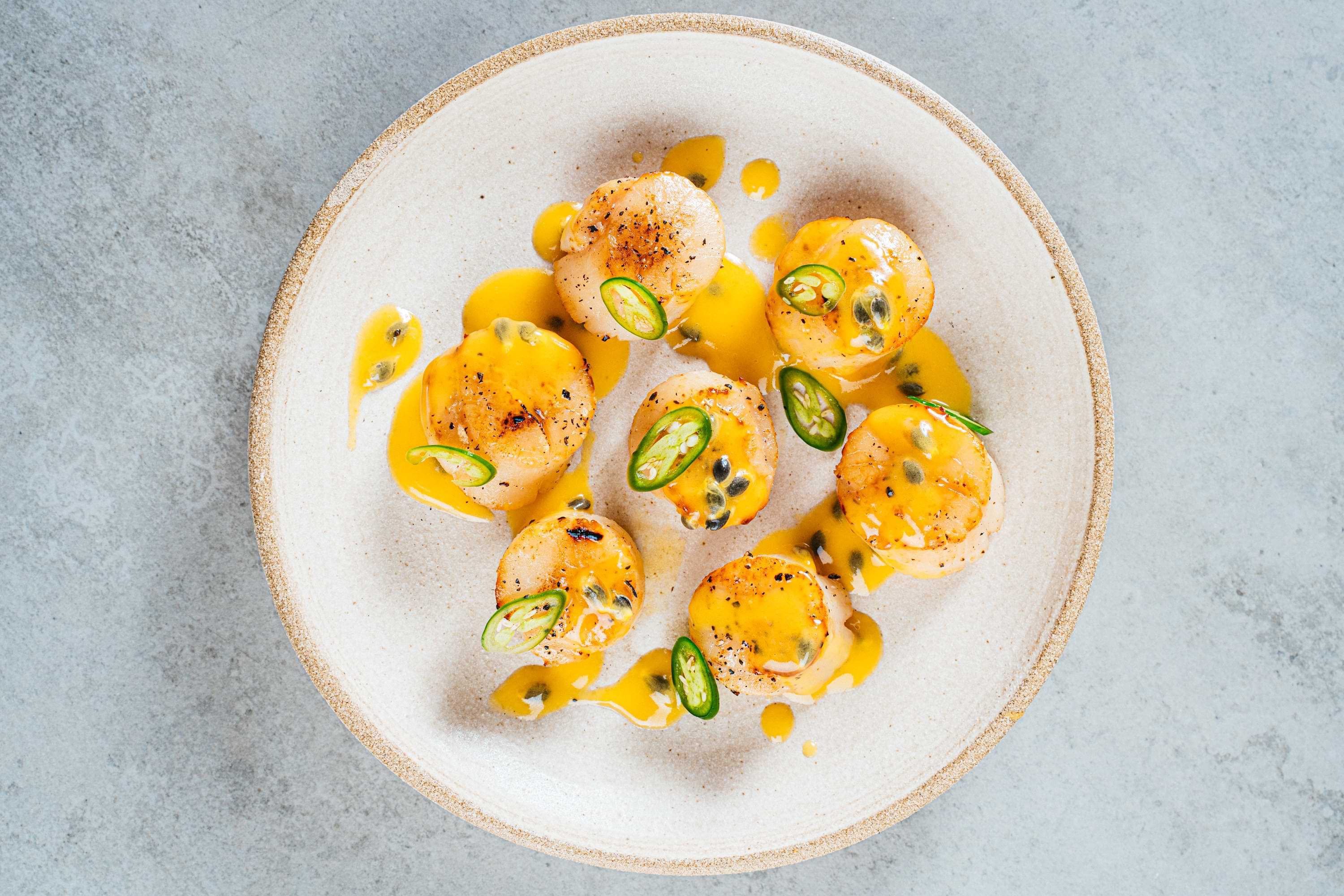 Read more